Fascinating tools and machinery make garages, garden sheds, storage areas, and workshops dangerously appealing to children. But unless you're working on a special project with your child, keep these areas strictly off limits.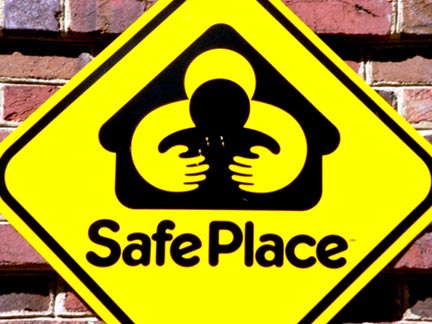 Krosseel | MorgueFile
Most garages and workshops contain so many sharp power and hand tools, as well as chemicals and fuels, that it is impossible to make them entirely safe, so your strategy should be to block entry but also to try to minimize risk if your child does get in.
Locking Shop & Garage Doors
Despite the slight inconvenience, simply keep doors to the garage, workshop, garden shed, and similar areas securely locked when not in use.
If your garage has an automatic garage door, be sure that its operating switch is placed well out of your child's reach. Many kids discover the thrilling—and perilous—game of racing under the door before it closes.
As a partial safeguard, however, be sure the door operator has a pressure-sensitive device that will cause the door to stop or reverse direction when an object is encountered. But even this technology offers no iron-clad guarantee against at least minor injury to adventuresome kids.
If the garage has a roll-up garage door, be sure the channels between each panel have a rubber cushioning strip or are shaped to prevent finger pinching.
Last but not least, if you have an unused refrigerator stored in your garage, lock or block off the door to prevent kids from climbing in, becoming trapped, and suffocating. Better yet, have the refrigerator removed entirely.
Organizing for Safety
Store harmful objects as inaccessibly as you can. Keep work areas as clutter-free as possible. Put away hand tools after use, and unplug power tools after use.
To stop pint-sized intruders, put child-safe latches on cabinets. To stop older kids who can get past the latches, install locks on cabinets storing dangerous materials.
Store flammable liquids in safety cans with a spring closure. Buy cans with the UL (Underwriters Laboratory) or FM (Factory Mutual) mark. Rags that have soaked up flammables should be disposed of in the outdoor trash after hanging outdoors to dry. Install a smoke detector in the work area. Keep an A-B-C fire extinguisher near the garage or workshop exit.
To stop kids from overturning trash cans, secure them to a wall—and the lids to the cans—with heavy elastic cords.
Spring-clip garden tools to brackets securely attached to a wall.